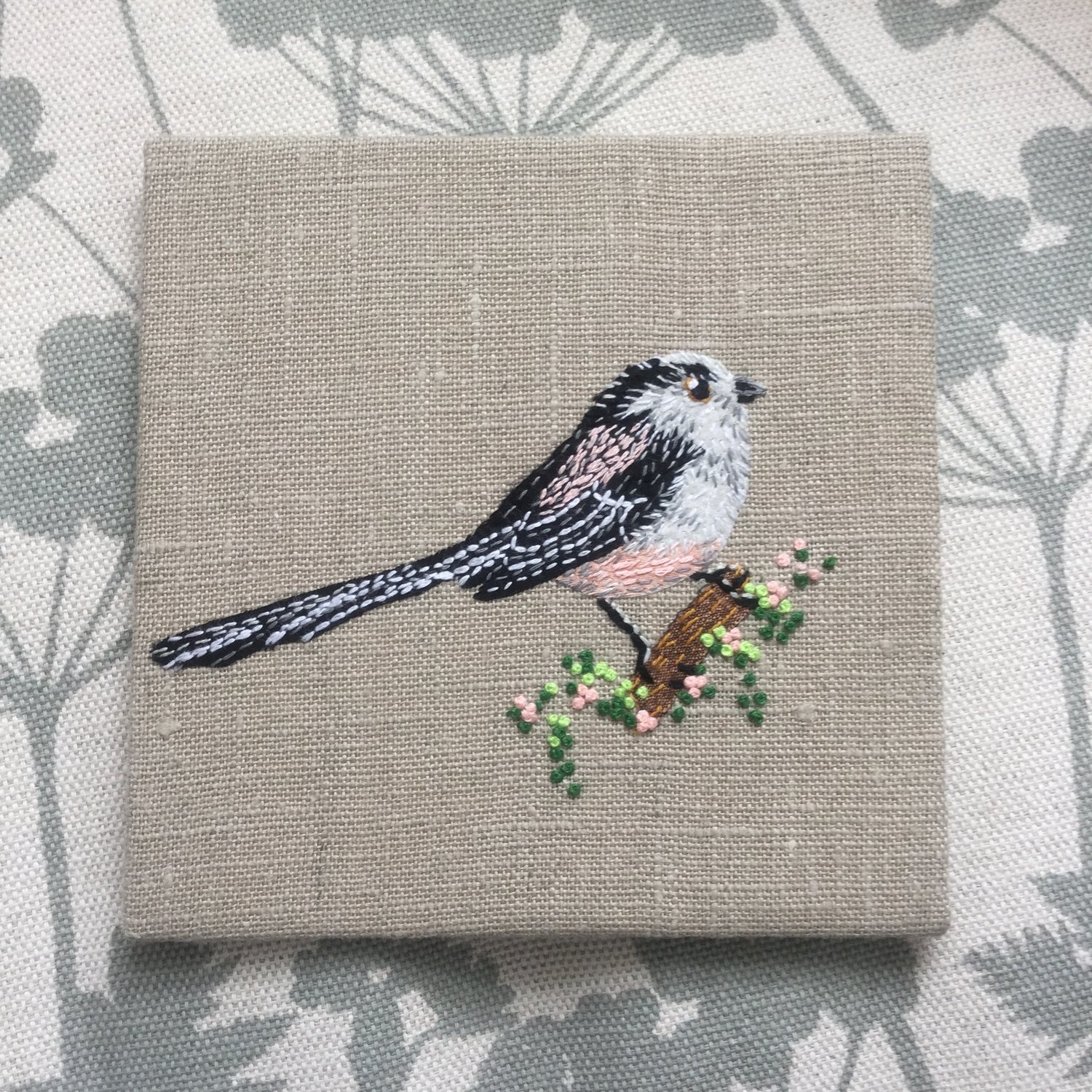 Long Tailed Tit applique & embroidery kit
Designed by embroidery artist Heather Everitt.
'These are surely one of the most delicate of British birds, with their flash of pink and cheeky personalities!'
Hand stitch one of Britain's cutest birds using gorgeous natural fabrics.
The kit contains all the fabrics you need, linen and different weights of silk with transfer adhesive for the appliqué, and a selection of stranded cottons.
A British -made 15cm embroidery hoop, small scissors, needle and all instructions, which includes a design sheet and stitch guide.
Packaged in a lovely eco cotton, embroidered tote bag.
Suitable for a beginner or those with some stitching experience.
£25 which includes postage and packaging.