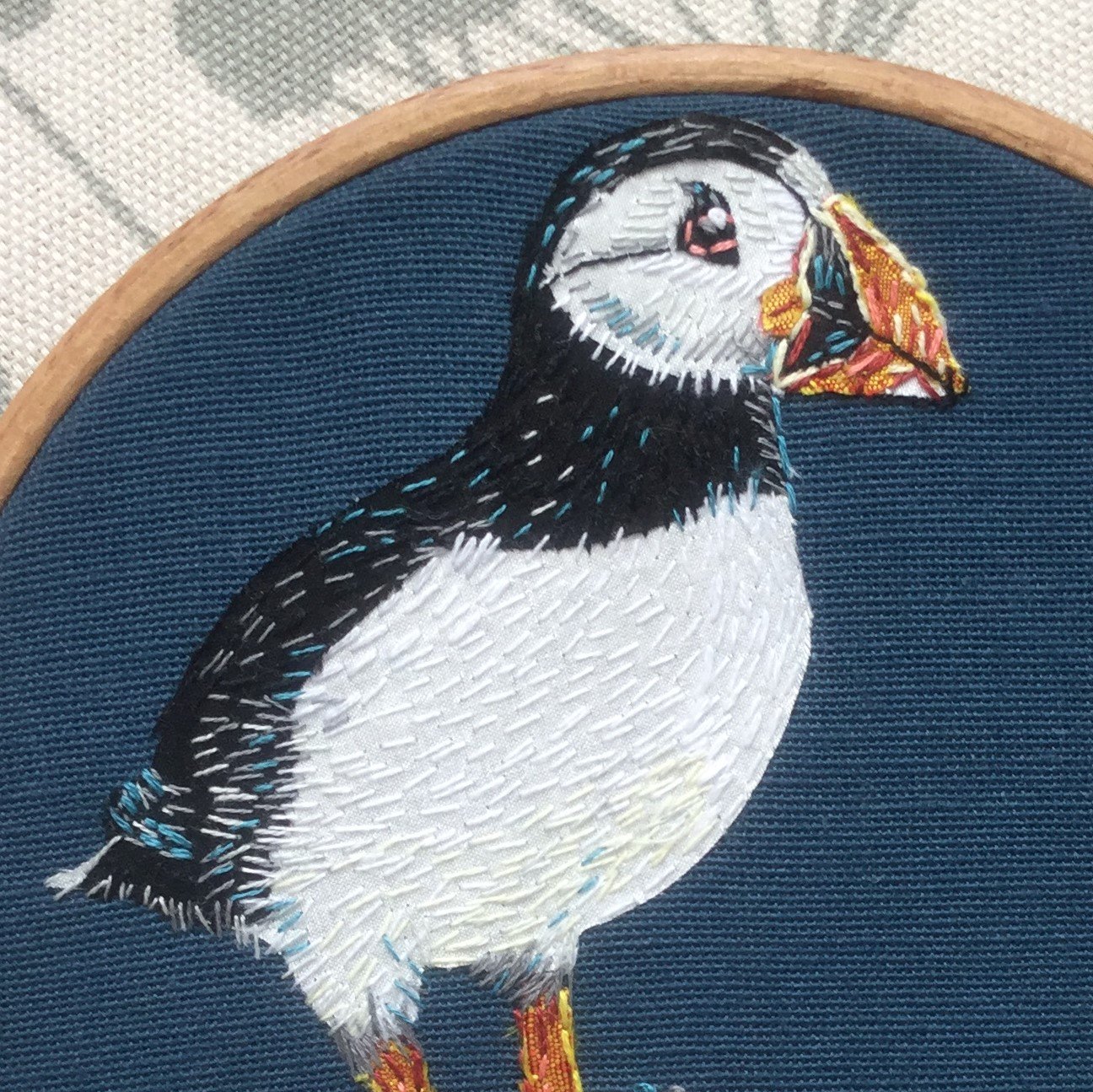 Puffin applique and hand embroidery kit in linen and silk.
Designed by embroidery artist Heather Everitt.
'Puffins have their own little characters; they are often called the clowns of the bird world. They are such cheerful creatures. This one is a joy to stitch'
Stitch a happy Puffin using gorgeous natural fabrics.
The kit contains all the fabrics you need; linen/cotton background, different weights of silk with transfer adhesive for the appliqué and a selection of stranded cottons.
A British -made 15cm embroidery hoop, small scissors, needle and all instructions, which includes a design sheet and stitch guide.
Packaged in a lovely eco cotton, embroidered tote bag.
£25 which includes UK postage and packaging.