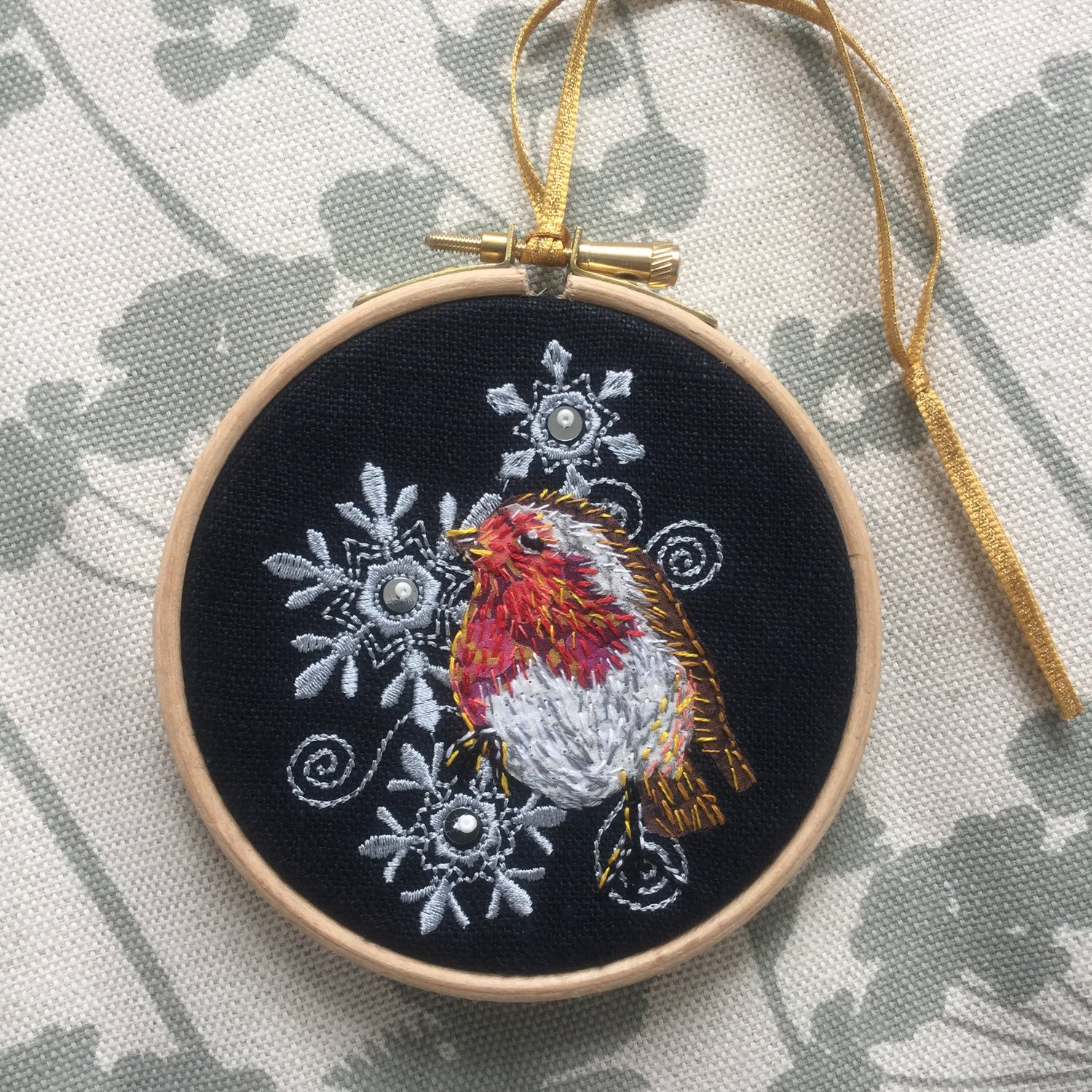 Robin hoop applique & hand embroidery kit
Robin applique & hand embroidery kit
Designed by embroidery artist Heather Everitt
* with exclusive fabric pre-embroidered by Heather *
'Robins are a beloved British bird and symbol of the festive season. I created this one as little hanging hoop, it could be hung on your Christmas tree too! What's new about this kit is the lovely pre- embroidered linen with gorgeous snowflake design with sequins and beads to add some sparkle'
Stitch a cute Robin using gorgeous natural fabrics.
The kit contains all the fabrics you need; linen pre-embroidered with snowflakes design, Liberty Lawn fabric with transfer adhesive for the appliqué, a selection of stranded cottons, sequins, beads and a hanging ribbon.
A British -made 10cm embroidery hoop, small scissors, needle and all instructions, which includes a design sheet and stitch guide.
Packaged in a lovely eco cotton, embroidered tote bag.
Price includes free UK postage and packaging.